Posh Frogs
Below is a 'Poole blue' frog. Poole Pottery was started in 1873 by Jesse Carter in Poole, Dorset. After difficult times during the war and a take-over by the Pilkington group,
Poole had to make radical changes to keep up with the times. Poole Pottery is still based in Dorset and all their ranges are highly collectible. My Poole frog is not old, but is the only one I have with a posh label.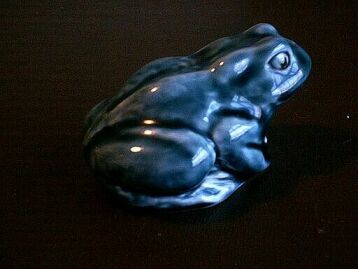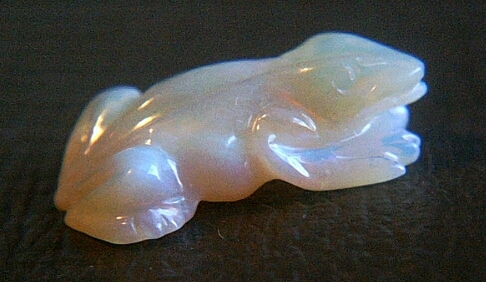 This little frog is made of opal, and is only 7mm long.
<<<<BACK . . . . NEXT>>>>